A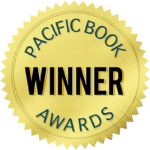 million things bind us to the repetitive drudgery of our every day lives. Our imagined confines breed a horde of excuses that keep us from stepping outside of the usual, the monotonous, and taking that final step needed to start our travel dreams—the long-term vacation, living overseas dreams.
This is a true story of what happens when comfort stays on the tarmac and fades into the distance like a forgotten canvas duffle bag. This is about making sure the bucket list gets completed tomorrow.
Throughout her life, Shelby Simpson has abandoned monotony in search of the next great adventure. She has visited 39 countries and lived in seven—traveling from the surreal beaches of Fiji to the winding halls of a Bolivian prison, and to dozens of locations in between. Each new destination reveals a new story, a tasty local cocktail, and a piece of a powerful truth: Fear is the only barrier to discovering that people are really all the same.
This book is a glimpse at the wonders we can discover when we find the courage to take that first step to travel outside of our comfort zone. There are belly laughs, panicked gasps, and awed silences to be had in every corner of this magical globe. All it takes is a little gumption, a shot (or five) of vodka, and the goodness inherent in people everywhere.
What People Are Saying
"Even the most confirmed armchair travelers will find themselves infected with wanderlust after reading this irresistible compilation." – Kirkus Reviews

"Refreshing, hysterical, and educational all at the same time." – Pacific Book Review

"You can enjoy this book from the safety of your couch or during your own travel adventure, but either way, you'll be laughing." –Melanie Wilderman, author of the Ghost Glimpser series

"Shelby Simpson's Good Globe is an eccentric collection of travel stores steeped in adventure. Travelers, or those who dream of travel, will love it." –Kyle West, author of The Wasteland Chronicles
Awards and Honors
Voted Best Memoir in 2016 by Pacific Book Review
Finalist in the 10th Annual Indie Excellence Awards for the Travel Category
2nd Place in the Memoir category of the 2016 CIPA (Colorado Independent Publishers Association) EVVY Awards
3rd Place in the Motivational category of the 2016 CIPA EVVY Awards